An Adoption Love Story: Leonidas and Rogue
[ad_1]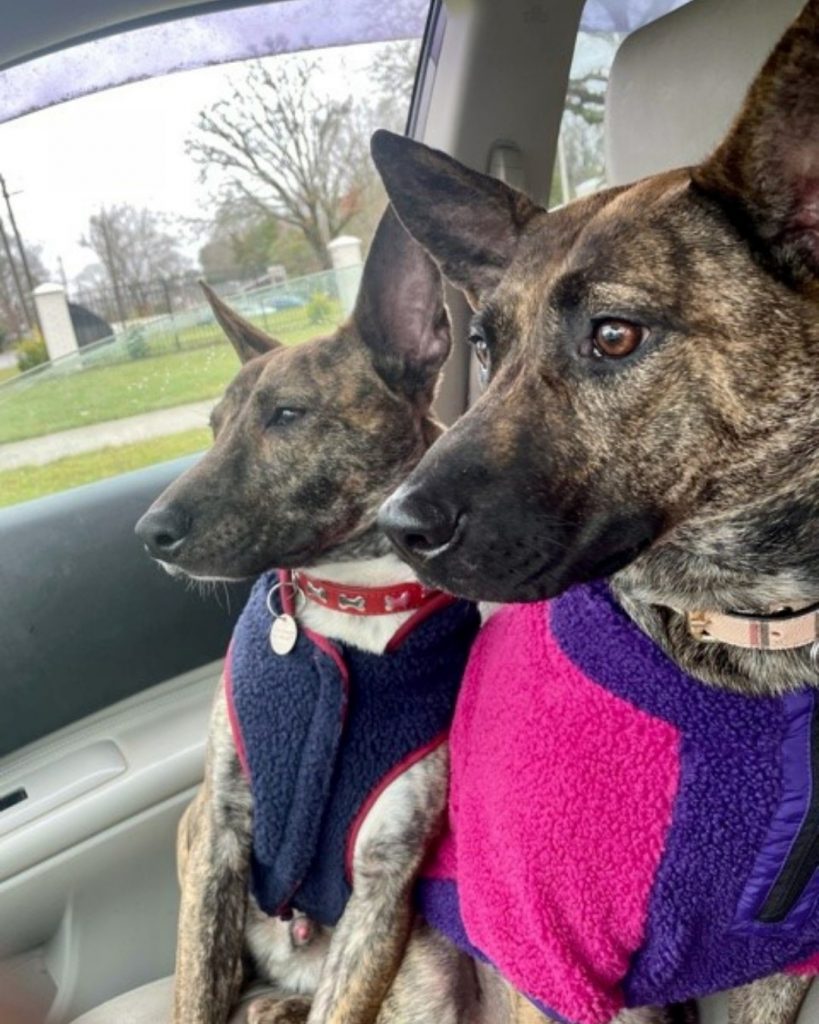 HSC Alumni, Leonidas and Rogue found each other!
Leonidas arrived at HSC after being transferred in from Charlotte Mecklenburg Animal Care and Control in October of 2022. He was at the shelter for about two weeks before he was adopted. He was later returned as his adopter mentioned he was showing signs of aggression towards the owner's partner. After much discussion, the owner and our team decided that it would be the best and safest option for Leonidas to return to our care.
While we had not noticed any signs of aggression while previously in our care, we did notice that he was uncomfortable in the shelter upon his return. He started showing signs of anxiety and reactivity around other dogs. Our team decided that it would be beneficial for Leonidas to spend time outside of the shelter so he could decompress. Once placed with one of our amazing behavioral fosters, he started to blossom!
His foster did not see any signs of aggression and his dog skills were improving. After two weeks of foster, Leonidas returned to the shelter with the hopes of being adopted. As he was being returned, a woman stopped in her tracks because Leonidas looked just like her dog, Rogue, who she had previously adopted from HSC.
After chatting with her about potential hurdles for Leonidas, we learned that she was experiencing similar things with Rogue. A few days later she brought Rogue to meet Leonidas at the shelter and it was a perfect match!
Rogue and Leonidas immediately hit it off and became two peas in a pod. Leonidas loved having another dog around and was very respectful of Rogue's shyer personality and play style. Now, their mom can't imagine them not having each other…and we think they probably can't imagine life without each other either.
[ad_2]

Source link